5 Fights We Want to See Happen In 2017
By Tom Benett
There are plenty of big-name fights on boxing's horizon in 2017. We're almost spoilt for choice when it comes to bouts we want to see happen, but here are five that would get the fans super-excited.
Gervonta Davis (17-0) v Tevin Farmer (24-4-1), super-featherweight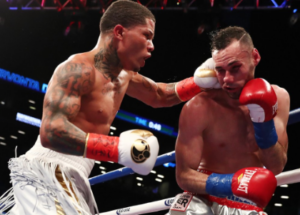 TWITTER: HellingMarian
Undefeated American stars Gervonta Davis (pictured) and Tevin Farmer traded Twitter blows throughout 2016.
By the end of the year, Farmer held the NABF super-featherweight belt. The slick southpaw counter-puncher, 26, is touted by some pundits as the next Pernell Whitaker.
Davis, 22, had his breakthrough in early 2017, stopping Jose Pedraza to claim the IBF world crown.
He's proven himself a force in the 130lb division, with 16 of his 17 contests ending before the final bell.
Errol Spence Jr (21-0) vs Kell Brook (36-1), welterweight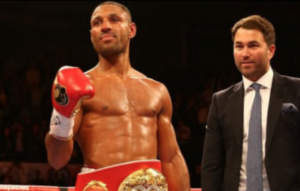 TWITTER: sportangsport
Spence's six-round destruction of Leonard Bundu last August made him No.1 contender for Brook's IBF welterweight title.
However, Brook's failed attempt to depose middleweight king Gennady Golovkin has made it impossible for him to defend his welterweight crown.
But now Brook (pictured) has recovered from the injuries sustained in his schooling by Golovkin, will we see these two power-punchers locking horns? Let's hope so.
Shawn Porter (26-2-1) vs Timothy Bradley (33-2-1), welterweight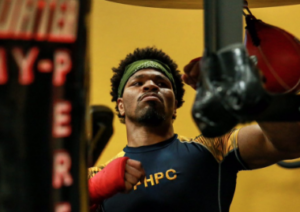 TWITTER: ShowtimeShawnP
Once two of the hottest names in the 147 lb division, Porter, 29, and Bradley, 33, have both relinquished world titles and are coming off losses.
However, they remain two of the most talented fighters at welterweight as they sit on the fringe of further title contention.
A fight between them would show who still belongs in the upper echelons, and whose campaign for championship success is perhaps coming to an end.
Andre Ward (31-0) vs Sergey Kovalev (30-1-1) II, light-heavyweight
TWITTER: GabeOppenheim
Ward and Kovalev's initial meeting was the most highly-touted bout of 2016 in boxing circles.
Both held undefeated records and world titles, and many believed the winner would walk away as the undisputed best pound-for-pound boxer.
However, a closely-contested bout and controversial decision in favour of Ward, 32, last November left fans unsatisfied.
Ward v Kovalev II is must-happen in 2017 whilst their rivalry remains fresh in our minds and each fighter remains at their technical and athletic best.
Roman Gonzalez (46-0) vs Naoya Inoue (12-0), super-flyweight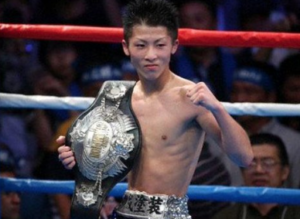 TWITTER: BoxingSins
Gonzalez and Inoue (pictured) are two wrecking balls amongst the small men.
Gonzalez moved up to super-flyweight and captured the WBC title. Inoue continues to defend his WBO super-flyweight crown.
Gonzalez's ability to overwhelm opponents has made him unstoppable. Inoue's power and body assaults give cause to his nickname 'The Monster'.
This year must see each fighter put their title on the line and prove who's best.