Boxing Moneyball: The Art of Winning in an Unfair Sport
David McWater, the analytics focused boxing manager, has described boxing as the last frontier for analytics. McWater is an advocate of the concept of 'Moneyball' in boxing, and used a proprietary analytics formula to predict a fighter's likelihood to fight for a World title.
The McWater Moneyball method is based largely on discovering undervalued prospects based on their amateur gyms, meaning that it is promoter and trainer neutral. This method has led him to discover the likes of Ivan Baranchyk and Teofimo Lopez, and now he boasts a sizeable stable of largely unheralded prospects, who he believes have the tools to go all the way.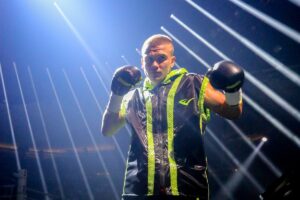 So what is Moneyball in boxing? The central premise is that the collective wisdom of boxing insiders (including fighters, managers, trainers, analysts, and promoters) over the past century is subjective and flawed. The concept of Moneyball was popularised in 2003, when Michael Lewis' award winning book 'The Art of Winning an Unfair Game' looked at Oakland Athletics baseball team and its general manager Billy Beane methods of uncovering talent.
The baseball team's general manager took an innovative approach in focusing on analytics and statistics to assemble a competitive baseball team despite Oakland's small budget. Often to the disgruntlement of his own scouting department and the fans.
Aside from Baseball, the idea of Moneyball has been cross-pollinated into Football, American Football, Ice Hockey and other team sports. However, it's not as prominent in individual sports, because it's harder to find undervalued athletes, as an individual's performance doesn't correlate into a team performing better.
In the context of boxing, which doesn't have as many statistics readily available as most other sports – largely due to boxing's sole data provider, Compubox, only tracking punch statistics. A relatively crude instrument to assess boxer's true capability. On the other hand, unlike many other individual sports boxing managers and promoters assemble stables of fighters, who ultimately contribute to the success of their stables.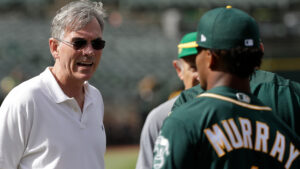 Based on the principles of Billy Beane's Moneyball, we've tried to translate these into concepts that can be implemented in building a stable of fighters, which might be bypassed by other managers and promoters. The aim is to achieve this by highlight biases that boxing advisors and us fans alike use to predict future success, resulting into potential title level fighters being overlooked.
Of course, the reality is that ticket sales and appeal to TV networks prohibits signing some fighters. Fighters that have been glossed over by a many promoters and uncovered by savvier ones include the likes of Dillian Whyte, Isaac Dogboe, and Anthony Yarde.
The eight principles of Boxing Moneyball
1. Don't needlessly focus on highly touted amateur stars from boxing hubs
The economics of boxing mean that most televised boxers hail from Greater London, Liverpool, Sheffield and Manchester. This means that large parts of the United Kingdom are glossed over. Former and current World Champions, such as Lee Selby (Wales) and Josh Warrington (Leeds), hail from lesser known fight cities. Neither of whom was signed for a big promoter at the early stages of their careers despite having a decent amateur pedigrees.
Certain gyms up and down the country are synonymous with boxing talent. Meaning that to an advisor that doesn't subscribe the principles of Moneyball in boxing, they are likelier to sign a fighter from Dale Youth ABC with a similar amateur pedigree than someone from a boxing gym in Lancashire, or Southampton.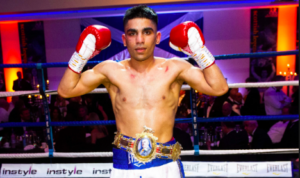 Making thus fighters like Sam Bowen and Ukashir Farooq less attracting prospects until they reach title level. Scouring the lesser known gyms and attending amateur competitions up-and-down the country serve as a good way of discovering those diamonds in the rough, who aren't showcasing their talents at the Haringey Box cup or other metropolitan tournaments.
2. Don't only sign fighters who have impressed against journeymen
They're likely to be overvalued on a single performances and past performance is no indication of future pedigree, especially when they're fighting against journeymen. There's countless examples of fighters, who look impressive against journeymen, but aren't able to adapt or come through adversity against a game opposition.
The reality is that boxing promoters and managers build-up fighter's records without matching them against opponents that 'come to win'. Long-time belt holders have often fought against a plethora of styles and gone through adversity before reaching title level – conversely these fighters don't won't hold the same knockout ratio or haven't been as destructive as some of their peers.
3. Some nationalities are overrated, like Cubans, Americans, Brits and Ukrainians
Fighters from certain countries, which have highly-regarded amateur programmes, are rightly considered blue chip talented prospects. Particularly when looking at signing fighters from abroad promotional outfits, such as K2, MTK and Sauerland, have found a lot of value in dipping into the Scandinavian, non-fashionable Eastern European and even African regions to uncover talented fighters. Recently MTK has made strides in this by signing Kazakh fighters and even at small hall level promoters are looking further afield to sign prospects.
4. Don't focus on the fighter's trainer and gyms
Trainers and fellow fighters are great advocates of their stable mates and pupils. This often means that promoters veer towards fighters that work with a marquee trainer. Many times talented pugilists at lesser known gyms are overlooked in favour of those that work with the likes of Adam Booth or Joe Gallagher.
The storied history of the sport shows us that boxing coaches' names are made through one fighter's success. In the concept of boxing Moneyball, advisors need to look beyond the skill associated with a stable and focus on the fighter's individual attributes, rather than overvalue the impact of a named trainer's ability to maximise the fighter's natural ability.
5. Sign fighters in their early-to-mid-twenties, which avoids the problems with not developing properly, and means previous results have greater value
Similar to any other sports the learning curve in combat sports is accelerated in the infancy of any professional career. In many cases a relatively small sample size, sometimes at small hall and amateur level, can help indicate the future potential of a fighter.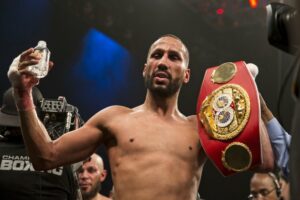 Only recently British promoters and managers have opened their cheque books to sign fighters, such as James DeGale and Dereck Chisora, late in their careers, both of whom have failed to reach the heights of past glories.
6. Highlight-reel knockout artists are overrated
Many fighters build up knockout records against journeymen and smaller opposition, but this doesn't always translate into power at the highest echelons of the sports. Padded records make fighters seem a lot better than they are – think about it for a moment. Ask yourself the how many of the current belt holders got there by knockout power alone?
Many knockout artists have gone through their careers without having their boxing ability tested at a higher level and often without fighting in the championship rounds. Knockout artists make great TV, but this percentage isn't a key indicator of title credentials.
7. Don't write off fighters coming off a loss, particularly when it's in away territory
Fighters with blemished records at small hall level, are written off in the immediate aftermath. You only have to look at some of this country's most successful recent champions in Jamie McDonnell, Lee Selby and Anthony Crolla to realise that fighters can take longer to mature. There's lots of factors that go into a fighter losing, but without analysing these factors and looking on what a fighter is looking to do to address their shortcomings it's hard to look beyond the lack of an '0'.
Small hall fighters regularly end-up as cannon fodder for Olympians or take short notice fights against hometown heroes, only to find themselves at the wrong side of the judges' scorecards. With the right backing a handful of these fighters are capable of reaching title level, thus making them perfect targets for Moneyballers.
8. Find value in fighters at less appealing weight classes
The World Boxing Super Series (WBSS) concept has made many boxing fans open their eyes to the Cruiserweight division, which has historically been undervalued. Ultimately fans want entertaining and competitive fights, which the likes of Usyk, Breidis and Dorticos have undoubtedly delivered. This serves as a stark reminder that divisions, such as the Cruiserweights and lower weight classes (Featherweight and below), can be ripe pools of talents for boxing advisors that are thinking about utilising a Moneyball strategy.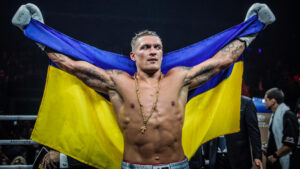 The fact that purses are lower and they are commercially less appealing than some of boxing's oldest division is a mere bonus. The WBSS and the HBO Super Flyweight tournament demonstrate that it's seemingly easier to make good match-ups and uncover fighter's hidden gems in passé weight categories. The common denominator of both weight classes being that fighters in these visions tend to herald from less mature boxing markets.
Conclusion
The lack of data available in boxing makes it hard to uncover undervalued fighters. In an environment where promoters and managers are struggling to find the next superstar it's easy to focus on heralded amateurs and not look beyond the Elite Institute of Sport in Sheffield. These guiding principles of boxing Moneyball should at the very least provide food for thought and questions the inherent biases we all have towards what makes a future star.
Article by: Riku Heikkilä
Follow Riku on Twitter at: @Lead_Right