Boxing: We do it to Ourselves…
Boxing has a funny way of playing with our emotions. The weeping of open wounds or wives watching on, aghast, is splashed across our screens. Fighters pour parts of themselves into a sport which exclusively takes, takes and takes some more. It's an escape for struggling adolescents, stumbling into local gyms to escape the trappings of drug dealing or petty crime. Boxing is a salvation for thousands of lost young men and women, maybe more.
Boxing is too frequently dishonest.
Judges sit, perfectly positioned to change lives. They mark that evening's cards, but never have their own cards marked. The very same unjust decisions are replayed periodically – it's beyond tiring. This year, we've witnessed controversy after controversy, but it's also worth mentioning or nullifying a couple of variables.
Firstly, close fights can of course result in cards separated by six or seven points. If one fighter nicks every round, scraping together an advantage by the skin of his teeth, he may be crowned the winner, by landslide. We get that. We aren't debating that, so settle down, Twitter.
Secondly, the notion that decisions in countries such as Germany or the USA are overly-biased must be cast aside. Recently on domestic soil, fans, promoters and fighters have been left scratching their heads, cursing boxing despite its unique appeal – celebrating life's underdogs.
Last weekend, WBA super-middleweight, mandatory challenger, John Ryder, lay on Callum Smith's chest thumping the champion with shots to the body, pressuring him throughout. The pace was relentless. Smith struggled to pick his punches and a fight which saw the Liverpool-man named a 1/20 favourite, went the distance, with the youngest of the four Scouse brothers left bloodied and bruised.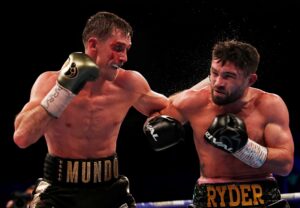 I'm not a British Boxing Board of Control license holder. I've never been asked to officially score a contest, nor have I attended any course in such activity. But I had John Ryder winning by a point – maybe two. I know it was close and I've always been aware that a man fighting with home advantage reaps a certain reward, should the final bell toll. Callum Smith was announced the fight's clear victor (117-111, 116-112 x2).
To score the fight in such fashion is just dishonest. It's not about 'the right man winning', it's about both men fighting and believing their efforts will be rewarded fairly. Nobody could really argue with a narrow Smith win, he was accurate when he had the chance and threw the cleaner shots – just less of them. He didn't dictate the pace of the fight and he was roughed up by the smaller man. It's the margins. It's always the margins.
John Ryder fought hard to earn the opportunity to compete last night, stopping Patrick Nielsen, Jamie Cox, Andrey Sirotkin and Bilal Akkawy back-to-back. Then, he fought out of his skin on the biggest night of his career. But history will look upon this fight as a comfortable whitewash for Callum Smith and frankly, that's sad.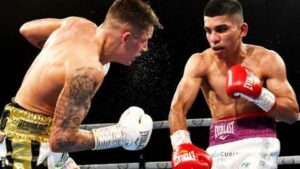 Rewind to the week before when MTK Global staged an event in Glasgow, just spitting distance from where I'm writing now. Glasgow's defending British champion, Kash Farooq, fought with the Commonwealth champion from Edinburgh, Lee McGregor. It was an excellent fight. Fought at a frenetic pace and competitive throughout, the fate of both boxers was again etched in pencil.
After being presented with his new British title, McGregor claimed he knew the decision would split social media. It didn't. Hundreds of pundits and MTK-signed fighters couldn't even make a claim for McGregor beating Farooq. Alex Arthur, the former world champion from Edinburgh who was tasked with colour commentary in the Emirates Arena, couldn't get to grips with one particular card. He wasn't alone.
Fans from Edinburgh sneaked back onto their buses, delighted, but bemused. I only say that because I've spoken to a number of them. Farooq was calm and classy in defeat, swallowing his pride and painting on a smile for the BBC's cameras. He'd been worked, surely? General consensus had him up by at least two rounds. McGregor had a point taken off – but emerged with a 115-112 on the deciding scorecard. Not one judge scored the fight to Farooq on merit, with one giving him the nod by a single point (the one deducted from his opponent).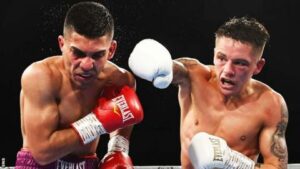 On both occasions, the winners and losers face the cameras pointing from every direction, whether it's from broadcasters or online media. They explain themselves, discussing what worked or what didn't. They are forced to embrace the result, often wearing lumps and bumps as badges of honour.
The officials, however, slink out of the back door and return to their expensive hotels to enjoy each other's company. They haven't starved themselves to make weight. They haven't dragged themselves from their children for weeks at a time, knowing there's a possibility they may return as less of a parent. Let's hear from them, why don't we?
With an influx of money for boxing in recent years and various OTT platforms challenging established television stations, there's so much at stake for existing champions and their promoters or managers. Cling on to belts, welcome the sport's needle-movers where possible and count the resulting dollar bills. The little man will struggle to upset the odds, now more than ever before.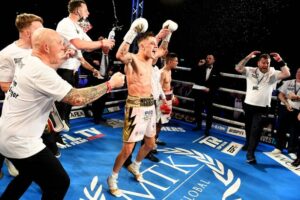 I'm throwing out problems without presenting solutions – allow me to apologise. The truth is that no matter what has happened in the past fortnight or however unjust the boxing community feels the judges scorecards have been of late, we will continue to watch. Maybe this is boxing's greatest accomplishment. We watch underdogs or away fighters take years from themselves, fighting cash cows with belts often gifted at conventions or created solely for marketing purposes, knowing it would take a miracle for them to win – even when they actually win.
We can't get enough. We are the first to jump online, slating fighters, officials, license-holders and experts; but we do it time-and-time again. I've done it, two weeks on the spin. I'll be watching fights next week, almost expecting controversy. That's boxing now. It makes the Andy Ruiz-type win even more romantic, but even less attainable. We do it to ourselves as fans of the sport, but we are not the ones suffering. I'm finding that part the hardest to ignore now.
Written by: Craig Scott
Follow Craig on Twitter at: @craigscott209