Dave v David: The Every Day Men
This Saturday, the heavyweight division showcases three interesting fights at London's O2 Arena. Of the three, one seems to have captured the majority of the British public's attention: Dave Allen (17-4-2, 14KOs) versus David Price (24-6, 19KOs).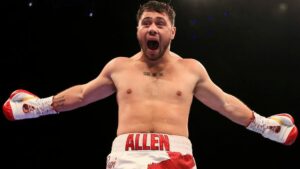 Both men have losses on their records, multiple rebuilding projects under their belts but most importantly, a devout fanbase, respectively. But why does this fight mean more to a casual audience? It's because the casual audience mean more to the fighters.
Dave Allen, previously fighting in leisure centres and lighting up Doncaster Dome, has bounced back from high profile defeats to Luis Ortiz and Saturday night's main attraction, Dillian Whyte. He was battered by Olympic gold medalist, Tony Yoka, and struggled to perform on his biggest stage against unheralded Jamaican, Lenroy Thomas, for the Commonwealth title.
It hasn't been an easy road to the top of the domestic pile. Issues with mental health and a serious gambling addiction have tested his mettle, yet the White Rhino has emerged a cult hero to many.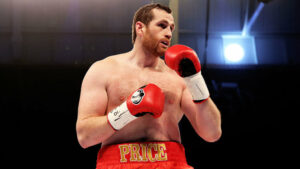 Staring across the ring, presumably downward, will be the towering terror, David Price, former Olympic bronze medalist, a triumph celebrated now over a decade ago. Pricey had the opposite introduction to the professional ranks, picked up by a solid promoter and pushed towards meaningful titles. He'd blasted everyone out, until a bad night and an ageing American shouting about a sexually-induced 'broken hip' halted his progress. Twice. Brutally.
He then suffered another devastating loss to Erkan Teper, who later tested positive for banned substances including clenbuterol and growth hormone. It's been an arduous return to form for David Price, rocking Alexander Povetkin before having his senses shaken to their core and most recently, suffering a strange defeat to Sergey Kuzmin.
Somehow, Dave and David, despite their failings, have brought themselves together at a time when the heavyweight division is crying out for exciting fights. That outrageous overhand right that Dave Allen detonated from his heel has kicked him into gear, whilst David Price's resilience remains entirely unshakeable.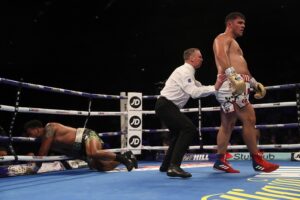 They are honest men, earning a living the hard way, without the glitter and ticker tape of Wembley or high profile shows in America. Most importantly, they want to fight. They want to fight each other/the best fighters available/whenever possible. That has to be commended, even when it's to their detriment, as we so often watch fighters suffocated by broadcaster politics.
There are plenty of pundits, fighters and fans that have spoken of their desire to see David Price hang up his gloves – but the big man continues chasing his dream, perhaps now watered down. So much was promised with that big right hand – seemingly on vacation for the best part of a decade. Could Saturday evening see it uncoiled, devastatingly, once again?
His loyal Scouse support have watched through strained fingers recently, hoping he can find his feet and rediscover that form of old. This has to be his night. Wins over Kash Ali and Tom Little haven't shown us much, despite being awkward opponents, but maybe that was Pricey shaking off the rust. The bottom line is, he always adds value, on the front foot, closing down his opponents or displaying heart and staggering to his feet. As for Price being one of the hardest punching men in boxing – still, we wait.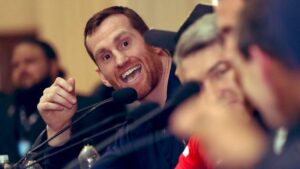 The Doncaster De La Hoya, on the other hand, has built an unbelievable following mainly from his exceptional use of social media. He's turned up at student parties at the request of adolescent fans, drinking irn-bru and playing darts. His wit is razor sharp, replying to tweets from trolls with rapid responses, leaving his follower's sides splitting, like a forlorn Lucas Browne.
His ambitious move to train alongside Darren Barker has transformed his appearance, with Allen looking in the shape of his life, with or without the sock stuffed down his boxers. For Allen though, the joke is up, it's time to prove himself once again and continue his recent forward trajectory. There can be no more torn tongues and swollen eyes. No more standing still as punches rain off his skull. He's taken his licks to showcase other fighters, entertained thousands on the internet and rescued cards for promoter Eddie Hearn, but now it was time to be selfish – and spiteful.
Saturday's fight isn't for millions of pounds. It's not for shiny belts or world rankings. It's two men sweating and bleeding to prove their worth. They shall meet in the middle of the ring, touch gloves with a wry smile apiece, and let their hearts empty for our entertainment.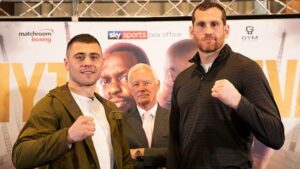 Both Dave Allen and David Price know that boxing is a dangerous sport – they've lived it. The hurt, the disappointment and the daunting walk to the ring, knowing it may be their last. But be aware, on Saturday in London, they know it's not about them, it's about us.
Feature written by: Craig Scott
Follow Craig on Twitter at: @craigscott209