Network Wars: Money, Trades and Different Business Models
Five years ago, Golden Boy Promotions supremo Oscar De La Hoya and Top Rank boss Bob Arum shook hands to end boxing's "cold war".
Fans rejoiced at the potential of cross-stable match-ups. Fast forward to mid-2018, and around the time of HBO's exit from boxing after 45-years of service, the landscape was turned upside down when streaming giant DAZN entered the business of boxing. It announced a reported $1bn eight-year partnership with Eddie Hearn's Matchroom Boxing. A few months later the sports streaming service signed a five-year deal with Golden Boy Promotions – taking the over-the-top (OTT) broadcasters total fight commitment roughly 50 shows a year.
Last year Fox also inked a multi-million dollar deal with Al Haymon's Premier Boxing Champions (PBC), which will complement the promotional outfits existing deal with long-time boxing network Showtime. Bob Arum's promotional outfit Top Rank weren't left out and signed a seven-year deal with ESPN, committing to airing 54 events annually. Some across ESPN+, the broadcasters OTT platform, and 18 cards airing on ESPN's cable channel.
The ramifications of these developments remain unprecedented, and the boxing industry is still working out whether this is good for the health of the sport and from a fan perspective.
Making mega fights across networks has arguably become equally difficult to the cold war period. Evan Rutkowski, former HBO Sports Marketing Executive, points out: "It's not just that you [a network] are competing for boxing eyeballs. These are different business models with different measures of success. Thus, there's different pay scales – different types of fights are valued differently."
Traditional broadcasters (e.g. Showtime, ESPN and Fox) rely on advertising revenue and cable subscriptions. On the other hand, DAZN, a streaming platform must throw money at the likes of Canelo Alvarez, Gennady Golovkin and sign promotional outfits across different combat sports – to attract subscribers and a steady stream of regular programming.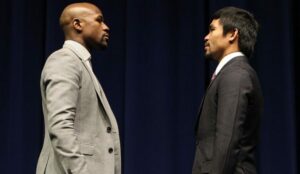 The death of pay-per-view could kill cross-network fights
DAZN has publicly stated that they won't be doing pay-per-view (PPV) events, although consumers can purchase their subscription for a one-off event.
This is where making mega fights between DAZN and cable networks becomes challenging. Stephen Espinoza, President of Sports and Event Programming at Showtime, explains: "Generally speaking, pay-per-view is the easy solution [for platforms to collaborate], because it's a neutral platform. There certainly can be networks that are distributors, [but] in no sense are Showtime subscriptions being benefitted from by a Showtime pay-per-view in a direct way. It is the same for others [networks]".
The Showtime boss was instrumental in Mayweather's cross-network PPV fights against Pacquiao and McGregor. He goes onto specify the merits of a PPV model in making big events: "It allows us [networks] to escape the 'all-or-nothing' scenario of being on someone else's platform, because in fact pay-per-view isn't on anyone's platform. It's on a sort of stand-alone, one-time-only platform that doesn't benefit anyone's business. In other words, it's on neutral ground."
In theory this means that fights between Top Rank and PBC fighters would be easier to make from a networking perspective.
A view concurred by John S. Nash, combat sports writer at Bloody Elbow, "I would say that it's easier to get the big fights made now, because in the past it was just HBO and Showtime." the journalist added, "At the same time the division between those two bodies [HBO and Showtime] was stronger than it is between the ones today. That would partly make it easier, but the problem is that there's three entities [PBC networks, ESPN and DAZN] and they are equally split."
Espinoza indicated that the mechanics of making mega fights hasn't really changed, "Conceptually making fights across different platforms isn't that difficult. We now have a number of different examples for the business structure, whether it be Lewis vs Tyson, Mayweather vs Pacquiao or Mayweather vs McGregor, among others. All of those deals are of a similar structure, it's not rocket science to figure out how two different networks or platforms can collaborate." What the boxing industry veteran does go onto point out that new entrant DAZN hasn't shown willingness to work with other broadcasters on joint PPV events.
The debate around the long-term viability of PPV will continue as long as DAZN keeps investing heavily in boxing. The evidence would suggest that we are some way from making a PPV event across an OTT subscription service and one of the cable networks.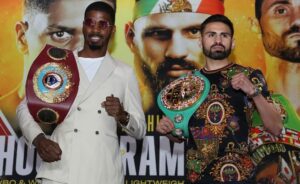 Trading places
The value of a competitive live boxing event is potentially higher for DAZN than its competitors. Rutkowski, who work as a host of the business-focused boxing "Fistianados Podcast", summarises, "For hardcore fans, there might be a fight that sells 250,000 on pay-per-view – it's not the biggest success [for a cable network]." Events, à la Joshua vs Ruiz I, are invaluable for the streaming business to keep its hardcore boxing viewers happy, where as they would be unlikely to do decent US pay-per-view numbers.
Recently DAZN aired a light-welterweight unification fight between Top Rank promoted, Jose Ramirez and Matchroom Boxing's Maurice Hooker. A good hardcore fan friendly bout, but not a subscription driver for the OTT platform. Ramirez, who typically fights on ESPN's streaming platform ESPN+ went onto DAZN to knockout Dallas native, Hooker, in a six-round shootout.
The interesting aspect of this fight was that it was a network trade, a like-for-like swap, between Top Rank and Matchroom Boxing. ESPN and Bob Arum got the Lomachenko vs Luke Campbell fight later this month for ESPN+ in exchange for letting Ramirez go onto DAZN.
In theory ESPN+ and DAZN are similar business models with similar objectives, which should make trades in theory easier between these entities. But the former Golden Boy Promotions lawyer-turned-network-executive, Espinoza, sees trades as an exception rather than the new norm, "Trades are a possibility, the difficulty with those is that you [have] got to have two similarly valuable events in close proximity."
"Why are there network trades? There are network trades, first of all because there's different business models. Second of all, because of this dynamic marketplace for fighter pay – each entity is going value a certain fight and fighter differently in terms of accomplishing its goals," is Rutkowski's take on the appeal of network trades.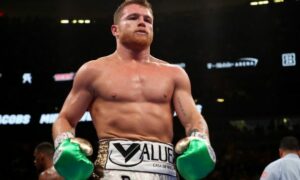 Scarcity of top fighters
There's an arms race for the top talent in the sport. Only a handful of fighters can drive subscriptions and PPV numbers, but we have multiple networks with limitless budgets and lots of TV dates.
This new paradigm poses a problem. Close to 150 events are aired annually across American networks, which makes it challenging to ensure that each bill is television worthy. Boxing broadcasting boss Stephen Espinoza, feels that the sheer number of televised events could have be counter-productive to the sports long-term health: "When the market is oversaturated it's tough for anyone other than the hardcore fans to distinguish the quality fights from the lower level fights and everything suffers as a result."
This equation has a winner though – fighters as undoubtably the deep pockets and bidding wars have inflated marquee fighter purses. Boxing analyst, John S. Nash, recently did a detailed analysis of 1,225 declared purses by various US commissions. The timeframe he looked at was from December 2018 to May 2019 – the post the network boom era. He found that the top fighters were paid 95% of all the income from the analysed purses, for example Canelo had a declared purse of $35m against Danny Jacobs. The average major sanctioning body World title purse was only a fraction of that at $200,000, but the writer points out that the frequency of $1m+ purses has roughly doubled in the past year.
"Whoever is going to sign you for a lot of money, they are always going to overpay you for the first fight and hope to recoup it two to three fights down the line." Nash added that this war of attrition will ultimately determine who can afford to stay in boxing, "They [Showtime] have match what DAZN can pay, and DAZN is willing to lose money now and overpay guys to get the platform going. If Fox and Showtime want to stay in business with those boxers [PBC fighters], they have to lose money to keep them."
DAZN's lucrative multi-fight deals can result in poor fights for fans. It's not good business sense to pay nine-figures for a six-fight-deal for a 37-year-old Golovkin and put him in tough fights early. A couple of losses would only diminish his value and the appetite for a much-awaited third match-up against Canelo, which looking at recent developments seems less likely by the day.
Established boxing network Showtime isn't looking to compete in this arms race of signing and arguably overpaying for all the available top talent, as Stephen Espinoza explains, "We aren't looking at this [boxing business] in a six month or quarterly period or even a yearly period. The best examples that I can give are Gervonta Davis or Deontay Wilder", referencing the fact that heavyweight champion, Wilder, fought 11 times on the network before graduation to PPV status.
Super Featherweight, 'Tank' Davis, recently had a successful homecoming fight on Showtime, which reportedly averaged over 550,000 views despite going head-to-head with a UFC card and a DAZN boxing card. This was a culmination of years of building him on the network.
DAZN reportedly offered Wilder an incredible $120m for four fights, which he turned down in favour of a reported $20m purse to knock out challenger Breazeale on Showtime. An industry source told Boxing Social that they believe the purse suffered from DAZN-inflation. The new norm for networks is to arguably overpay to keep their biggest stars.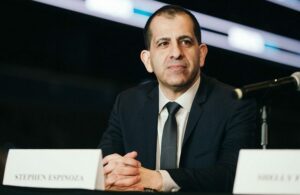 The status quo is only temporary
We have recently seen Mikey Garcia make good money by remaining network and promotional free agent. With there being so much money in the boxing ecosystem, writer John S. Nash believes that advisors to boxers will hold more power: "If the competition continues, theoretically going forward we should see managers become more powerful. In the past managers had less leverage, because there was one guy [promoter] to deal with one broadcaster [as] promoters had all the power to access the broadcaster."
Savvy managers will be shopping around for medium to short-term deals for their fighters. This is viable for a pugilist like Regis Prograis who could sign to face Terence Crawford on an ESPN PPV or sign with PBC, after his date with destiny against Josh Taylor in the WBSS final.
From a network perspective, executive Espinoza doesn't discount short term deals becoming more popular, "There's advantages and disadvantages in multi-fight deals, we see that right now with some of the difficulties that DAZN are having with Canelo Alvarez [not agreeing to a Golovkin rematch]. I see some short-term deals as a possible solution", however he notes that it's important to have security at a broadcaster if they are looking to invest and put marketing muscle behind a fighter.
The reality is that this bidding war between networks isn't sustainable forever. Nobody can begrudge fighters from making money, but once a broadcaster or a streaming service isn't able to recoup their investments in boxing it might focus on other combat sports or select boxing events.
However, as we've seen with the recent network trades and the potential for joint pay-per-view events offers light at the end of the tunnel. Rumours are already circulating that the mooted Wilder vs Fury II pay-per-view will be a joint Fox and ESPN event. At the end of the day good fights will continue to sell. Ultimately when good fights are made – everyone gets richer and fans will watch them regardless of the platform.
Article by: Rikku Heikkilä
Follow Riku on Twitter at: @Lead_Right