Only 50-50 fights planned in MTK return, says Eaton
The British Boxing Board of Control confirmed last week that it hopes professional boxing will be in a position to recommence in July. Due to the current global pandemic, the BBBofC envisages that the sport will take place behind closed doors and that cards will be restricted to five fights maximum. Lee Eaton, promoter for MTK Global, is now working alongside the rest of his organisation to formulate how to bring boxing back for its broadcast partners: ESPN + and IFL TV.
MTK currently represents over 100 boxers from around the world in a managerial, promotional or advisory capacity. Last year, Eaton staged 27 events in Britain and four this year ahead of the Covid-19 outbreak. As such, Eaton faces several logistical issues, but he is confident MTK Global will still be able to provide competitive bouts for fans while keeping their boxers busy.
"The fighters have been very patient about things," Eaton told Boxing Social. "They know there is nothing we can actually do, but it is a nightmare. It's not the ideal world at the minute, is it? We've just got to keep making the best of a bad situation.
"It'll be horrible for boxing to take place without fans. Financially, it's not great, but it's to keep the fighters active and everybody needs a bit of live sport. We are willing to do that, and I know Eddie [Hearn] and Frank [Warren] will be as well with their TV deals. It's not ideal, but you've got to do what you've got to do."
There has been plenty of discussions regarding the possibility of staging cards in television studios, but Eaton hasn't ruled out the possibility of utilising familiar boxing venues.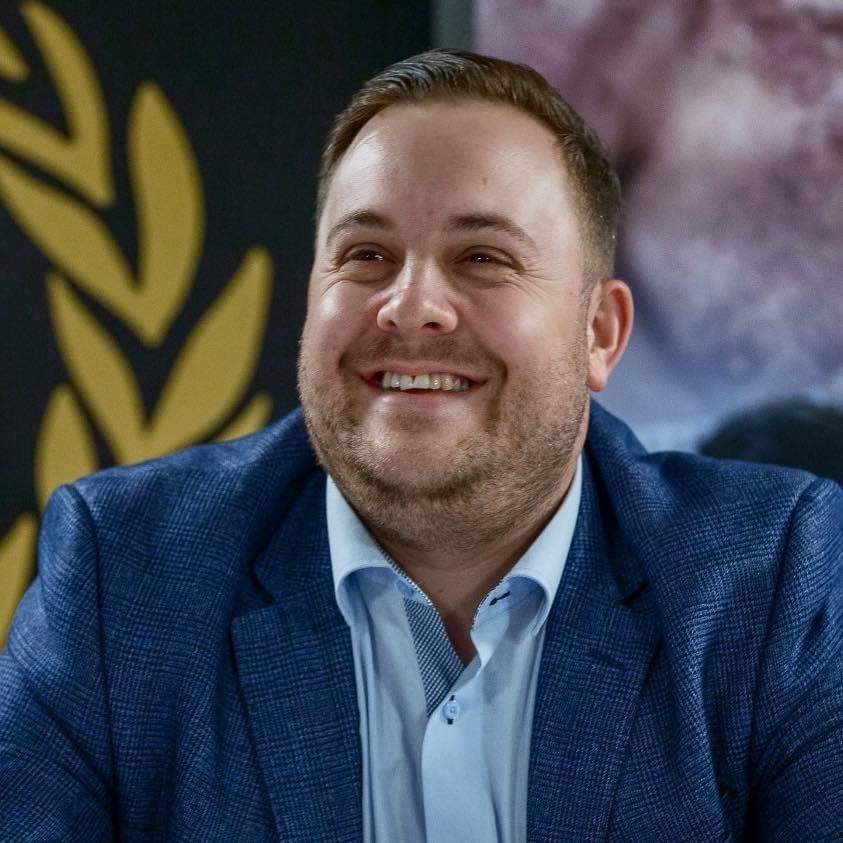 The absence of supporters won't be the only unusual thing when boxing commences. Due to travel restrictions we are unlikely to see stalwarts such as the Barcelona-based Nicaraguans who routinely take up-and-coming prospects the scheduled distance, without ever posing the threat of an upset.
With a large stable to choose from, MTK is well placed to produce competitive in-house matchups.
"We want domestic fights," Eaton said. "That's all that can really happen because any fighter coming in [to the country] at the minute have got to be on 14-day quarantine. I don't fancy paying 14 days of hotels for a couple of fighters [laughs,] couple of journeymen; no chance!
"We are looking at either a TV studio or an empty venue like York Hall, depending what's available. The fighters want to fight. It won't be fighters fighting journeymen because you are looking at five fights maximum per show, so you are going to be looking at doing 50-50 fights. Hopefully [in the] next week things will relax, and boys can start getting in the gym and get their sparring in. Then middle of July, hopefully, it'll be all systems go for a few of them."
While modern boxing is often characterised by fighters attempting to find the route of least resistance in their search for glory, Eaton confirmed that many of his stable are relishing the opportunity, and those who do not feel ready to step up in level of competition will not be coerced into doing so.
Eaton believes the current climate will provide fighters in the infancy of their career an opportunity to establish themselves as exciting prospects.
"Our fighters have got a choice, they've all been asked, and we respect every decision made," he said. "If they want to jump into a 50-50, we'll think about 'em and what fights we can do. If they want to wait, that's fine by us. We aren't going to rush any fighter. We have a plan with all our fighters, but sometimes the plan changes. If a fighter wants to test himself, there's a lot of 'em that want to do it, then we'll look at what fight we can do.
"I wrote a couple of A4 sheets down [of fights I'd like to make] and sent it to the team to have a look at. There's loads of different fights we can do. Even your 4-0, 5-0 boys, if they want to fight each other they are going to get the chance to fight on ESPN + and IFL TV. If they step up, they'll get TV time. It'll work in their favour if they do step up, but there's no pressure to step up."
While Eaton is keen to get competitive contests back on screen, there are certain bouts he feels should take place in front of a live crowd.
The Golden Contract bouts fall into that category. The tournaments at light-heavyweight, super-lightweight and featherweight guarantee the winners a five-fight, six-figure purse deal. The 175lbs semi-finals will certainly be pushed back to later in the year due to the restrictions that would be placed on two of the remaining participants: Latvian Ricards Bolotniks and Serge Michel of Germany.
The featherweight and super-lightweight finals are confirmed: Ryan Walsh will face James 'Jazza' Dickens in the former and Ohara Davies will take on Tyrone McKenna in the latter, but both could face delays.
"It's up in the air at the minute," Eaton said. "Obviously, it's up in the air financially. One thing we don't want to do is put on a show like that without fans; it deserves to have a packed-out York Hall for 'Jazza' Dickens against Ryan Walsh and Ohara Davies versus Tyrone McKenna. How many people would be there for them fights? I personally would like to see that with fans rather than behind closed doors. We may be restricted to non-championship fights as well, due to check-weights and stuff like that. We are unsure how things will work; we are waiting for clarification from the British Board of Control."
Tyrone McKenna secured his place in the final by securing a unanimous decision against Mohamed Mimoune (judges scores of 97-93, 96-94, 96-94.) The result was derided by many in the venue and those watching at home as most believed that Mimoune had done enough.
However, Eaton does not deem the result to be as dubious as many others.
"I don't think it was as controversial as everyone else does," he said. "I got a lot of stick; cut-throat signs from all the French fans looking down from the balcony [at York Hall] after! I spoke to Mohamed Mimoune in the hotel after. If I had to give it to someone – I've told Tyrone this, too, a couple of times – I'd give it to Mimoune, but Tyrone wasn't outclassed in that fight. He kept coming, he was landing big shots, he was always in that fight.
"If you look at their faces after, it does look like Mimoune has done the job, but Tyrone has the biggest set of balls and the biggest heart in boxing; you can never write him off. It was a close fight; I don't think it was as wide as everyone else did. Mimoune probably deserved it, but we got the dream final so I'm not going to complain. If you said 96-94 Mimoune or 96-94 McKenna, I wouldn't have argued. People were saying: 'MTK have done him dirty,' but Mimoune is an MTK fighter. We look after every single fighter the same."