EXCLUSIVE: Ryan Garner – "The Peak Piranha…"
Ryan Garner has started his professional career and has hit the headlines on a few occasions. The unbeaten fighter from Southampton has a record of 9-0 and has been highly touted as one of Britain's best prospects.
Garner is signed to an exclusive promotional deal with Frank Warren and Queensberry Promotions and has been fortunate enough to get opportunities on some big bills.
Fights primarily at York Hall in London along with one in Harrow and a couple in his home town of Southampton have been sprinkled into by outings at the First Direct Arena in Leeds and the Copper Box Arena in the capital on a bill with six title fights on.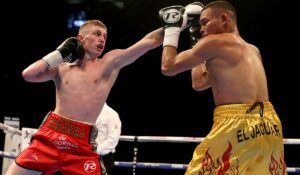 Garner, however, is hopeful of making arena shows his own –– once he has served his apprenticeship, learned from his mistakes and proved that he's as good as the masses seem to think he is.
"The last one was just a routine fight," the 22-year-old said after returning from a 14-month hiatus recently. "It was hard to open him up because he had a very tight guard and didn't really commit much."
Stockport's Jamie Quinn, whose last win came as recently as last November, was in the opposite corner to Garner on a card which was, in part, simulcast on BT Sport and ITV. "It was a bit frustrating," he continued, "so, hopefully, when I start fighting someone who actually comes to have a go, it will make me look better."
Looking better is something that many have said Garner is –– and they don't mean inside the ring.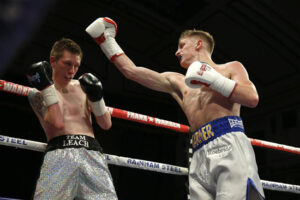 'The Piranha' will be the first to admit that he can, at times, be something of loose cannon and that was displayed not once but twice within a six-month period as he fainted on the scales ahead of two scheduled fights.
The first fight which Garner was scheduled to have which didn't happen was on the undercard of Jack Catterall's defence of the WBO Inter-Continental super-lightweight title against Ohara Davies at the Morningside Arena in Leicester back in October 2018.
The second almost identical incident came last May ahead of his fight on the undercard of Billy Joe Saunders' vacant WBO world super-middleweight title win against Shefat Isufi at the Lamex Stadium in Stevenage when he weighed in but fainted after doing so, leaving his promoter and handlers with very little choice but to remove him from the card once more.
"My actions in the past could have a big affect on my health in the long-term but the reality is that I can't really see inside my body so don't really know what affects they've had. Personally, opinion I don't think it has or even will have as I always train my a**e off and felt great physically and mentally in my last camp and fight."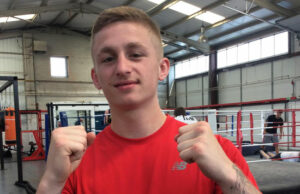 'Potential' is a word often used when chatting to people about Garner and it's something he hopes to realise and even surpass in the coming months and years –– once the coronavirus outbreak and subsequent ban on sporting events is relaxed and we're back to relative normality.
"I had hoped to be out another four times this year," Garner, who was in action on the same night as Tyson Fury's monuments WBC world heavyweight title dethroning of Deontay Wilder in Las Vegas in February, continued. "But it is what it is and I'm hoping that I can get back in whenever it's possible and stay active.
"It's down to me now to turn people's opinions round, to make people realise just how good I am and I aim to do that by working my a**e off to prove to everyone what I'm about.
"I certainly think I will be able to show people what I'm about now. I've been so focused for a little while, training hard, living the life and just doing everything that a proper professional should be doing.
"Finally, I think people will start seeing the best out of me now that I've brushed off the cobwebs. I've done my apprenticeship now and I'll be ready to be let off the leash very soon."
Article by: Elliot Foster
Follow Elliot on Twitter: @FreelanceFoz