Yafai-Chocolatito: "The Battle of Forgotten Men…"
This weekend, a British-Yemeni champion faces his toughest test in the form of a Nicaraguan cult, boxing icon. It's a fight that's long-overdue, between men that have often been linked. Kal Yafai (26-0, 15KOs) has yet to make the headlines his earlier performances suggested were a formality; whilst Roman 'Chocolatito' Gonzalez (48-2, 40KOs) has grasped onto the final straw following rumours of retirement and brain injuries.
It's been an arduous journey, but we're finally here now. We'll soon see whether former pound-for-pound star, Gonzalez, previously and perilously anointed Floyd Mayweather's successor at the top of the pile, has enough left to squeeze some additional accessories from a sport that's given him everything. Selling pesticides as a child on the streets of Managua, the Japanese-based talent has come a long way.
The death of his trainer and long-term father-figure, Arnulfo Obando, just a month before his inaugural SuperFly fight against Thai destroyer, Srisaket Sir Rungvisai, left a gaping hole in the four-weight champion's heart. Boxing maybe wasn't what it used to be. Travelling the remainder of this storied journey through the sport alone had raised questions about Chocolatito's desire. Battling for relevance has perhaps taken its toll on the smaller man's durability, after all.
Two defeats – including one concerning stoppage at his heaviest juncture – were temporarily discouraging. Barbaric chicken soup for the soul. However, his last two contests have been stoppage victories against decent, fringe-level contenders. The mainstream media seem to have retained their interest in Gonzalez, never fully writing off the possibility of a meaningful Indian Summer. But at 32-years old, his fight with Yafai could be one of his last.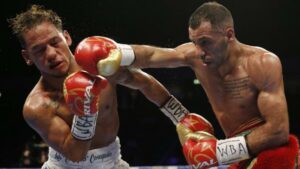 Chocolatito has battled through boxing the hard way. Starting off at its entry weight division, he's carved out his almost cult-like reputation, adored by the self-proclaimed hardcore fans that spend hours trawling the internet for obscure stories of foreign talent. He emerged immensely popular after racking up impressive victories, with names such as Carlos Cuadras, Juan Francisco Estrada and Akira Yaegashi pride of place on his record.
As of late though, he's been forgotten.
The questions that surrounded his return from the second Srisaket fight had cast him into obscurity. Will he? Won't he? While his fans rejoice at the prospect of another world title, some less-invested observers won't recognise him as he makes his way to the ring. Forgotten by some, never rightfully appreciated by many.
The fight night location of Frisco, Texas is a long way from suburban Birmingham, England. As former British Olympian, Kal Yafai, again steps through the ropes overseas, it could be argued his reign as world champion has been one of the UK's least impressive – despite his unquestionable ability. A blistering start to life as a professional was matched by his eager promoter, Matchroom Boxing's Eddie Hearn, often doing the talking for the mild-mannered, Midlands native.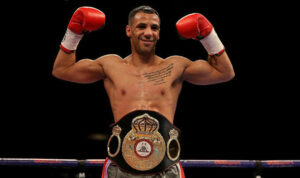 An exhilarating talent at his best, and one of three, fighting brothers, Kal secured the WBA super-flyweight title just over three years ago. Beating Luis Concepción that night was arguably his most impressive performance – but the shadows have continued creeping in ever since. Five fights in thirty-eight months doesn't make for good reading, so what has happened to one of the country's most talented, lighter-weight fighters?
The super-flyweight division has been red-hot since Yafai was crowned champion. Sadly, not much of that was his doing. The HBO cards, set up by Tom Loeffler purely to showcase the division's talent, were a massive hit with boxing fans after pitting the best against the best. Chocolatito, Estrada, Inoue, Cuadras, Arroyo and Srisaket were star attractions, whilst Kal tuned in from Birmingham, edged out of the picture promotionally, trying to peer through his window of opportunity.
The smaller men were making big money at long last – yet Yafai warmed Matchroom undercards. You can't blame the public for changing the channel, can you?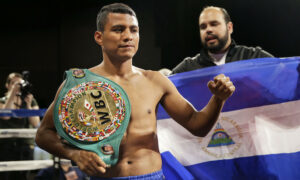 The defending champion is now 30-years old and wanders through Texas almost nine months removed from his last fight. The opponent that evening, mandatory Dominican Norbelto Jiminez, had already suffered eight defeats. Only two years Chocolatito's junior, it's tough to decide which corner holds claim to momentum when stacking both records side-by-side. Yafai hasn't enjoyed the booming public persona afforded to Anthony Joshua or Luke Campbell, yet he's the longest-reigning titlist from domestic shores. This fight could – and should – finally close his gap in the market.
The juxtaposing stages of either man's career should make for a compelling fight. Chocolatito, the faded legend, remains curious to see how much longer his candle burns at the pinnacle of an unforgiving sport. Whilst Yafai, accustomed to throwing pockets of gold from the cover of darkness, looks to emerge as a main player in British boxing when many deem it too late.
This weekend, you can watch a fantastic bout between two boxers with very different, but successful careers. Ironically, when searching the Texas card for fights that are alarm-worthy, it's this one you can't afford to miss.
Written by: Craig Scott
Follow Craig on Twitter at: @craigscott209