Coach Beristain thinks Chavez Jr should continue his career
Veteran boxing trainer Ignacio 'Nacho' Beristain believes Julio Cesar Chavez Jr (50-3-1, 32 KOs) should continue in the sport. The hall of fame member is certain that Chavez Jr still has a career in boxing despite getting outclassed by Canelo Alvarez earlier this month.
After the fight many boxing legends, fans and members of the media thought Chavez Jr should absolutely retire. 'Nacho' feels Chavez Jr still has a chance if he gets his act together.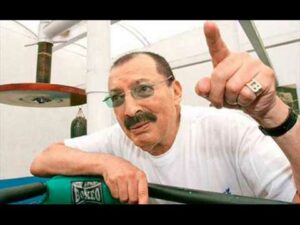 "He can continue working in professional boxing, but he needs to manage himself better in the gym and win several bouts," Beristain told in an interview with ESPN Deportes.
A big reason for the beat down was the strategy that was put together by the coaches. Beristain acknowledges that he is at fault as well even though Chavez Jr couldn't execute the game plan.
"The strategic and technical plan drawn up to face Canelo Alvarez did not work. Our plan, it simply did not work out … Chavez Jr. did not do what was needed in this fight, which was to prevent Canelo from hitting him by fighting on the outside. That was it," Nacho explained.
The trainer naturally handed out multiple compliments to Canelo, who looked flawless against Chavez Jr.
"Canelo is a good fighter, who knows how to dodge punches, throw strong combinations and clearly displayed that he has the ability to beat any opponent in the ring," said Beristain.
Alvarez will face Gennady Golovkin on September 16th, meanwhile the future of Chavez Jr is still very much unknown.