Gervonta Davis Braced For 'Amazing' Homecoming Bout
For the first time since he was a fresh-faced prospect on the rise in 2013, WBA super featherweight World champion Gervonta Davis steps into the ring in his hometown of Baltimore on Saturday evening.
The self-proclaimed 'Tank' (21-0, 20 KO's) makes his 2nd WBA defence against the largely-unknown mandatory challenger Ricardo Nunez (21-2, 19 KO's), with the Panama native making both his maiden World title voyage and US debut this weekend.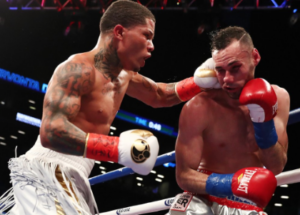 Davis – who has won all five of his World title bouts to date within the distance – says he expects the 'great power' of his Panamanian counterpart to contribute towards a high-octane homecoming battle. Speaking to international media via conference call, the 24-year-old said:
"I've seen little clips of him [Nunez] during his sparring sessions. He has great power. I know he's going to be ready to fight. This is a big task in front of him, but also a big task for me. I'm just pushing for a great fight and to please the fans. I know July 27 is going to be an action packed fight.
"We're going to give the boxing world and the fight fans a great show. I'm training hard every day and I believe my opponent is training hard and he wants my spot. I can't let it go easy.
"Coming back home for this big fight is amazing actually. I've been fighting all over. I fought in London. I fought in LA, New York. It's time to bring the big one back home. I think now is the perfect time. I'm very excited, but focused as well. I'm more focused than I've ever been."
With both men defending their respective belts this weekend, talk of a bad-blooded unification showdown between long-time rivals Gervonta Davis and Tevin Farmer continues to linger. 'Tank' was reluctant to discuss any names other than that of Nunez ahead of their meeting on Saturday, though he did outline his intentions of unifying the super featherweight division in the near future.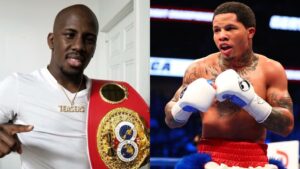 "I definitely want to unify 130," He said. "I always want to unify before I move up, but if 135 opens for me, we can do that, but I'm really focused on unifying the 130lb division. I don't want to call anyone's name right now. I'm going to wait until after Saturday night and Saturday night you will know who I want and how soon do I want them.
"I'm fighting whoever they put in front of me. Just line them up, I knock them down. There's a lot of great fighters out there, you know, from the 126, 130 to 135 that I can fight that I see as big fights. I guess my team is waiting for the right time, and I'm going to fight and I'm just fighting who they put in front of me."