Golden Contract Tournament To Be Shown Live On Sky Sports
MTK Global have confirmed that the newly-launched Golden Contract Tournament will be broadcast by Sky Sports in association with Matchroom Boxing. The knockout tournament series gets underway on October 4 at London's York Hall, with eight featherweight contenders facing off in the quarter finals.
The Golden Contract tournament will feature eight featherweights, eight super-lightweights and eight light-heavyweights with three divisional winners earning a two-year, five-fight deal with six-figure purses for each fight guaranteed.
Knockout bonuses are also on offer, and the forthcoming 126lb curtain-raiser features the likes of Ryan Walsh, Davey Oliver Joyce, Jazza Dickens, Tyrone McCullagh, Leigh Wood, Hairon Socarras, Carlos Ramos and Carlos Araujo.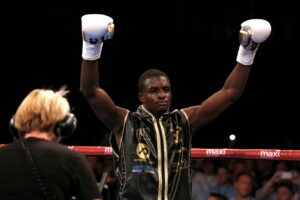 Super-lightweight already boasts Ohara Davies, Tyrone McKenna, Zhankosh Turarov, Mohamed Mimoune, Akeem Ennis Brown, Anthony Yigit and Darren Surtees as entrants while the likes of Hosea Burton, Steven Ward, Liam Conroy, Bob Ajisafe and Serge Michel have secured slots in the light-heavyweight events.
Matchroom Boxing promoter Eddie Hearnsaid:
"It's a great format – quarter-finals, semi-finals and the final. The winner comes out as a bit of a superstar and also goes straight into a major contract with a promoter as well. Get them in there, make the draw, no-one can duck anyone, no seeding. Go and beat them and run all the way to the final."
Further news of fights and fighters will be forthcoming with the hotly-anticipated draws taking place at the start of each fight week.