It's officially lights out for one of boxing's greats this weekend after a lengthy career of twenty years.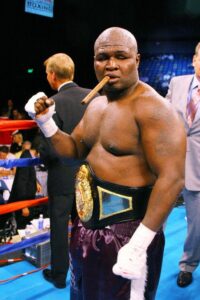 James Toney (76-10-3) is about to step into the ring for one last time this weekend in Ypsilanti, Michigan. In his retirement fight, he will go against Mike Sheppard (24-20). The two will box for the vacant World Boxing Foundation world heavyweight title. The fight is happening at the Eastern Michigan University Campus Convocation Center, which is not the biggest of stages for a boxer of Toney's stardom, but there is a reason behind it.
In 1987 Toney graduated from Ann Arbor High School one year before turning pro. He is essentially providing one last show for his hometown fans. The event is co-promoted by Main Event Professional Boxing and Toney's Lights Out Promotion.
His opponent, Mike Sheppard, is the definition of a journeyman in boxing. Sheppard started his career in 1997 and has been on a steady win-loss roll ever since. In his last ten fights Sheppard has been through four wins, five defeats and one draw. His last fight ended in a TKO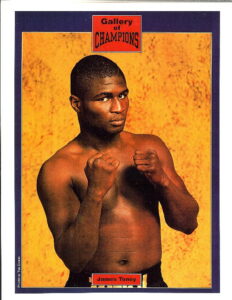 defeat.
Meanwhile Toney is on a two fight losing streak but has not suffered any stoppage losses.
'Lights Out' last fought in 2015 against Charles Ellins and left the ring with a loss via unanimous decision. Will Toney finish his career with a his hand held high? Most likely yes. It won't be pretty nor resemble anything of the greatness that he once was, but nonetheless he will make the walk for one last time.