Joe Joyce Defeats Bryant Jennings via Unanimous Decision
Joe Joyce successfully saw off a tough assignment in outworking and outpointing Bryant Jennings at the O2 Arena, winning via unanimous decision.
'The Juggernaut' started the fight in aggressive style while his American counterpart circled, looking for openings, and sensationally hurt the Londoner with a left uppercut to the midsection in the opening stanza.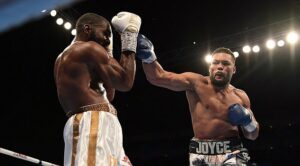 A grimacing Joyce rallied furiously with a combination, but was unable to penetrate Jennings' guard with any meaningful punches throughout the first half of the fight, despite asserting his authority on the contest with his sheer relentlessness and volume.
However, the Londoner was unable to break a tenacious Jennings down, who at times abandoned his economical approach in favour of trading punch-for-punch at close quarters, occasionally getting the better of these exchanges courtesy of his superior hand speed and seemingly sharper punching.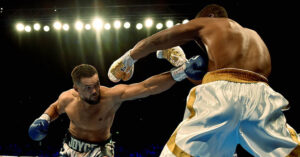 Jennings was consistently stubborn in the face of Joyce's perpetual forward momentum, while 'The Juggernaut' struggled with Jennings' slippery style, not landing many significant headshots and frequently smothering his own work.
Despite this, Joyce showcased different dimensions to his game in terms of increased head movement and a varied shot selection – aspects that are a hallmark of Booth's training philosophy – but these on the night were insufficient to make the knockout statement he desired against a respected heavyweight.
Article by: Navi Singh