The Klitschko Effect: Anthony Joshua Reflects on Style Change
Anthony Joshua has revealed that former opponent Wladimir Klitschko's style very much remains a source of inspiration, ahead of the unified heavyweight world champion's upcoming defence against Alexander Povetkin at London's Wembley Stadium.
The former 1996 Olympic gold medallist was renowned for a steady left jab, assertive footwork, physical strength, and punching power; aspects of his game that enabled him to become one of the longest-reigning heavyweight champions in history, under the guidance of the late Emmanuel Steward.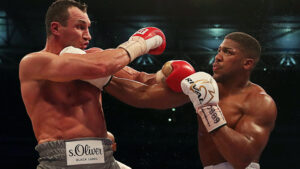 Joshua produced a performance that was described in some circles as "Klitschko-esque", in his most recent unification fight with Joseph Parker, adding the New Zealander's WBO title to his collection with a wide unanimous decision, after being extended the distance for the first time in his career following a previously uninterrupted 20-fight knockout streak.
"It was kind of a replica of Klitschko," Joshua explained, reflecting on the fight with Boxing Social.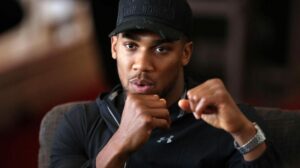 "He (Klitschko) intended to make a lot of fights easy, and he dominated for so many years, so if I'm going to look up to someone who is relevant, it would be Klitschko. I kind of inherited his skills, and used them in my own fight against Parker."
The dominant and disciplined, if somewhat uneventful nature of Joshua's win against a slippery Parker was marred throughout by overzealous referee Giuseppe Quartarone, who consistently opted to break the fighters up during any meaningful exchanges in the pocket.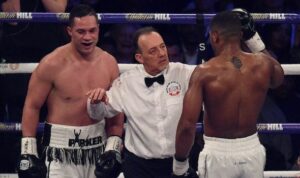 "I've worked on different things this camp, which I'll try to put into the fight. I've got the spite in me," Joshua adds. "When I hit, I like to hurt. I'm still young, and I like to take risks. I'll fight to the death."
Now, with a choice of referee hopefully more conducive to close-range action, Joshua fans are no doubt hoping that the champion can return to his classic destructive ways with a clinical stoppage.
However, Joshua is also keen to stress that he is still developing as a fighter and as a champion, and this is something that will be reflected in future performances, including this Saturday night; a case of 'victory at all costs'.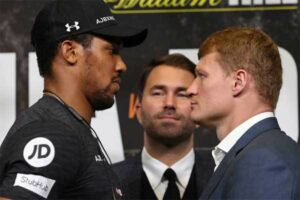 "In the long term, they will respect you for your ability. This is about ability, discipline, and following a game plan. We'll have a similar game plan against Povetkin, and that is ultimately to win. Whichever way there is, the game plan is to win."
"I'm here now, still champion, and in the history books. Regardless of what people say, the record proves itself. What I set out to do, I accomplish. That's what's important, for sure."
Article by: Navi Singh
Follow Navi on Twitter at: @hombre__obscuro