Kovalev Questions Body Shot Narrative
Ahead of his blockbuster WBO World light heavyweight title defence against Saul 'Canelo' Alvarez this weekend, Sergey Kovalev has dismissed his often-cited body punch weakness as a myth.
The Russian – who secured victory following a gruelling battle with Anthony Yarde just over two months ago – told international media that he could not understand why fans and pundits alike view the body attacks of Canelo as a significant factor in their highly-anticipated clash.
"Why does everybody think that I have a problem with body shots?" Kovalev said. "Why? I was never stopped by a body shot. The Ward fight was a low blow. It wasn't a punch to the body. We'll fight on November 2 and everyone will see.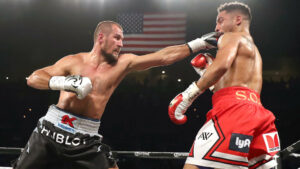 "I respect Canelo, because he's coming up two divisions. Canelo wants to try and get the title up here, and he's got nothing to lose. I should defend my title, and I will. If I lose, I lose more than him.
"He has the chance to make history, but I'm here and I'm defending my position. I'm very motivated. Believe me, I have a great team. Buddy McGirt is very good and he's really helped me."
Renowned trainer and former top-tier fighter McGirt was in much more jovial mood ahead of this weekend's intriguing light heavyweight title tilt in Las Vegas, joking that Kovalev would avoid the body work of the significantly smaller Canelo by pulling his shorts up to his chest. McGirt added: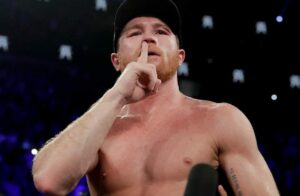 "One of Canelo's biggest tools is body punching. For the record, nobody likes getting hit to the body – I don't give a sh*t who you are. We've ordered some XXXL shorts for Sergey, and we're going to put them up to his chest. Then, we'll be okay.
What's going to happen when Canelo gets hit to the body? We can't let him get comfortable. Whatever he tries to do, Sergey has to make him uncomfortable. He's only been in that situation one time, and it was the Mayweather fight. Mayweather did that, and Canelo couldn't get in his groove."