Naoya Inoue has been crowned as the World-Boxing Super-Series bantamweight winner with a sensational unanimous victory over Nonito Donaire, unifying the WBA and IBF bantamweight titles in the process.
The early rounds were punctuated by the tension that naturally accompanies a showdown between two powerful fighters, as the two fighters circled each other, pawing with their lead hands and looking for openings.
However, whilst not overly dominant, it was the home favourite who took the offensive initiative, holding the centre of the ring in addition to making sharp investments to the midsection of Donaire.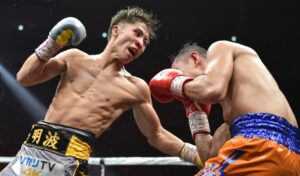 Donaire struggled to produce any meaningful return fire in the face of Inoue's educated yet assertive approach, as the Japanese fighter's exquisite timing clearly paid dividends in the early rounds.
However, there were numerous nervous moments for the Inoue supporters in attendance of Donaire connected with a sneaky left hook in the second stanza that opened up a significant cut on the favourite's eye.
Donaire capitalised on this momentum in the subsequent round with lively movement, as a somewhat flustered Inoue retreated, attempting to regain his composure.
Nevertheless, Inoue attempted to restamp his authority on the contest in the fifth round, landing a destructive series of shots in the fifth from Inoue threatened to end the fight altogether, as Donaire was saved by the bell before staggering to his corner.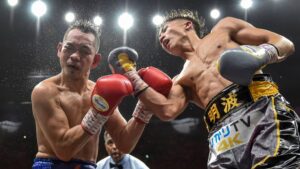 It was Donaire's sheer stubborness and tenacity that appeared to be seeing him through, as Inoue appeared to be comfortably ahead on the scorecards, before Donaire successfully opened up Inoue's cut with a stinging right hand.
Doubling up on his straight punches, using his reach advantage to great effect, Donaire swung the contest in his favour with a destructive right-hand as Inoue was sensationally forced to hold on in the dying seconds of the round.
Inoue, however, relentlessly fired back over the next couple of rounds, before dropping the Filipino dramatically in the eleventh with a pulverising left hook to the body.
In an incredible display of toughness and mettle, however, Donaire answered the count and was able to ultimately last the distance, conceding a verdict of 116-111, 117-109, and 114-113.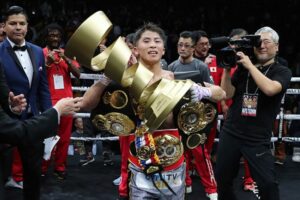 On the undercard, Inoue's younger brother Takuma came up short challenging Nordine Oubaali for the WBC bantamweight title, losing a comprehensive unanimous decision after twelve rounds.
Article by: Navi Singh
Follow Navi on Twitter at: @DarkMan________