Naoya Inoue And Nonito Donaire Meet In Saitama For WBSS Final
Two of the four major titles in the bantamweight division will likely be unified on Thursday 7th November, when IBF bantamweight champion Naoya 'The Monster' Inoue faces WBA counterpart Nonito 'Filipino Flash' Donaire, in the final of the World-Boxing Super-Series tournament at the Saitama Super Arena.
'The Monster' has his sights set firmly on the Muhammad Ali trophy and also has the opportunity to claim a sizeable scalp in Donaire, a Filipino boxing legend. The seasoned veteran is a four-weight world champion who – despite being past his athletic prime – still possesses considerable punching power, as evidenced by his stunning quarter-final victory over Stephon Young.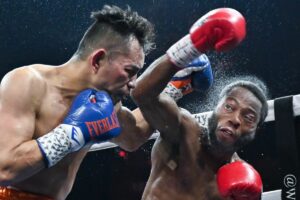 Nevertheless, when it comes to spectacular knockouts, it is reasonable to say that recently Donaire has been outdone in that department by his Japanese counterpart, who progressed to the final in less than three rounds combined after obliterating Juan Carlos Payano and Emmanuel Rodriguez in awe-inspiring displays of calculated poise coupled with sheer destructive force.
Indeed, the clinical nature of Inoue's win over Rodriguez in particular, who at the time was an unbeaten world champion, has certainly bolstered Inoue's fearsome reputation as one of boxing's most lethal world champions.
Donaire's fans will be hopeful that the Talibon native's experience at championship level will prove to be decisive in the outcome of this contest, but it is unlikely that all of the wiles he has amassed and the lessons he has learnt throughout a hall-of-fame worthy career will be sufficient to halt Inoue, who seems to be unstoppable at the moment.
Ultimately, we can expect the home favourite to extend his winning run with a punch-perfect performance, throwing with malicious intent from the outset and immediately putting Donaire on the defensive, before ending the fight in typically vicious fashion before the midway mark.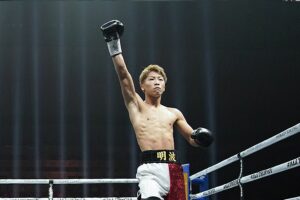 Incidentally, Inoue's younger brother will be challenging Nordine Oubaali in an intriguing match-up for the latter's WBC bantamweight title. The Frenchman outpointed Raushee Warren in January for the title, before retaining it successfully with a sixth-round stoppage over Arthur Villanueva in the summer.
Meanwhile, South African WBO titlist Zolani Tete – who was forced to withdraw from the tournament after sustaining an injury – has expressed a willingness to fight the bantamweight WBSS winner.
Article by: Navi Singh
Follow Navi on Twitter at: @DarkMan________