Wladimir Klitschko has come under major scrutiny after the confirmation of the referee and judging panel for his fight with Anthony Joshua.
On course to be Britain's biggest ever fight. The Wembley showdown will officiated by neutral parties at the request of both camps.
The well respected David Fields from the US, has been chosen to referee the contest. A big fight veteran. Fields' has overseen over 200 fights for the likes of Bernard Hopkins, Miguel Cotto and Sergey Kovalev.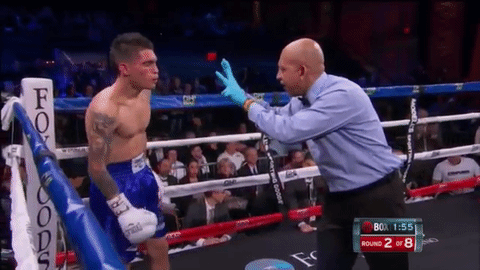 Don Trella (USA), Nelson Vazquez (Puerto Rico) and Steve Weisfeld (USA) will be the judges at ringside.
In the wake of the announcement, concerns were voiced that Fields and the other judges must be vigilant and halt Klitschko's well known spoiling 'jab and grab' tactics.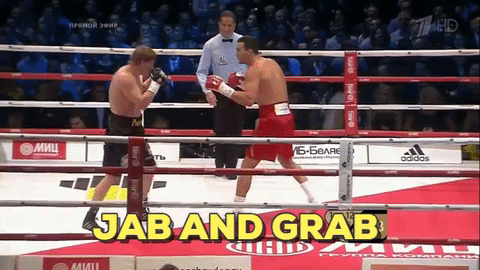 Klitschko has long been famous for illegally controlling bouts by excessively clinching after launching a single strike.
Speaking to the Daily Telegraph, Hall of Fame trainer Joe Cortez who has refereed several of the Ukrainian's fights, was quick to voice concern.
"The referee has to take control in the dressing room – and excessive holding could lead to the fighter being disqualified. Those are the rules. Klitschko has to be very careful."
"If he has two points deducted for it, by the third time he could be disqualified. It's key that if he does do it, the referee must take points away early. Holding to gain an unfair advantage, just like rough tactics or pushing down, is not acceptable."
Klitschko's boring jab and grab technique has famously ruined many of his past title fights. In fact HBO the long time king-makers of American boxing, famously stopped showing Klitschko's fights.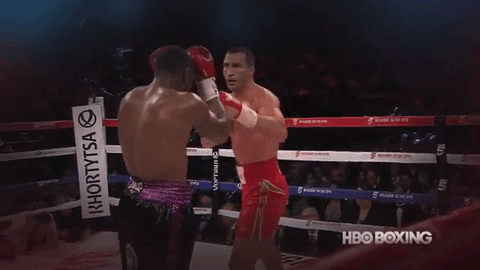 The argument was that Klitschko's dull style, which saw him utilize his size to nullify the opposition and destroy any opportunity for action, was responsible for sending boxing's premier division into a mid noughties doldrum that only seems to have been ended by the emergence of British heavyweights like Joshua, Fury and Haye.
Furthermore, with being Klitschko the dominant star in his adoptive Germany, accusations flourished that his promotional clout had a direct hand in forcing referees to ignore his flagrant abandonment of the rules.
Want to understand jab and grab better? Then look no further than Wlad's match up against David Haye. Check it out below.
https://www.youtube.com/watch?v=evjWxQoeIR0
Are you worried about Klitschko spoiling the fight or are we making a mountain out of a molehill?
Let us know below.