Team GB Announce Six Strong Team for Women's European Championships in Madrid
Commonwealth medalists Sandy Ryan, Rosie Eccles and Paige Murney will lead the way for Team GB, as they head out for the EUBC Women's European Championships in Madrid, starting on the 22nd August and going through to 1st September.
The six strong team, which is completed by Karris Artingstall, Tori Ellis Willetts and Kerry Davis head to the Spanish capital ahead of what will be a busy year, with both the World Championships and qualification for the 2020 Olympics in Tokyo on the horizon.
Eccles, who recently represented Team GB in the 69kg division at the European Games in Minsk, will be looking to improve on her performance in Belarus and return with another medal from a major tournament.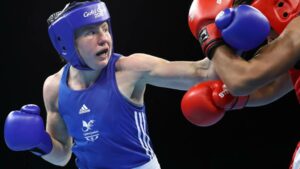 The Cardiff fighter said: "It was a brilliant experience fighting in Minsk, but for any fighter not coming back with the gold medal it's always gutting. I underperformed out there, however I know what I got wrong, so I'm confident I have the ability to put it right.
"Winning in Madrid will be a big boost, especially as we're getting closer towards qualification for Tokyo. There is a healthy competition between myself and Sandy for that spot, whereas in other weights there is one clear leader, so it will drive us both to perform to our very best in every tournament."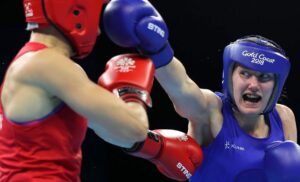 Leicester lightweight Murney, who was considered a surprise package in Australia, leaving with a silver medal and a full time position on the GB squad, will be hopeful of adding a second major competition medal.
She added: "When I went to the Gold Coast, I was still only on the program part-time, still working and no one had really seen me at lightweight because I'd only done one tournament. But, I showed everyone what I'm capable of and most importantly prove to myself what I can do.
"I just needed that one chance to demonstrate what I can do, so it was an opportunity I wasn't going to let slip away. These tournaments are what you train for, to take on the best and pick up medals, so I'm excited to get to Madrid."
Tokyo will see the addition of two more weights, as 57kg and 69kg are included in the program along with the 51kg, 60kg and 75kg weight classes. Army boxer Willetts is the one charged with following the major success achieved by both Nicola Adams and Lisa Whiteside at 51kg.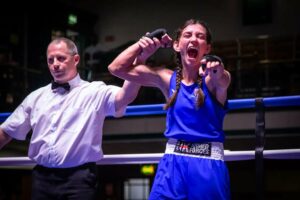 Eccles and Ryan will push each other all the way at 69kg, whilst Murney is the clear leader at 60kg. Karris Artingstall, who is appearing in her second European Championships will fight at 57kg, knowing a good performance will keep her on course for Tokyo.
She stated: "I'm much more confident than last time. I wasn't even on GB for the last tournament, so now I've had the added benefit of being up here full time and improving on a daily basis. Now that 57kg has been confirmed as an Olympic weight, you don't get a bigger incentive than that."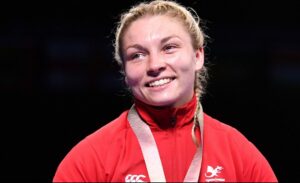 Lauren Price, who recently doubled her major tournament gold medal haul with victory at the European Games, will not be representing GB in Madrid. The Welsh star is being rested by the coaches in Sheffield, with a mind to keeping her fresh for the World Championship's later this year.
She explained: "I've had a lot of bouts this year, so it was decided that we would focus all of our attention on the World's. I got a bronze last year, so I'll be going out there to change the colour and prove that I'm the best at 75kg. I need to be at my best, so the rest will be important as you don't want to overdo it."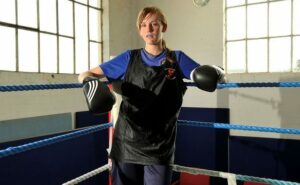 This provides Kerry Davis with a chance to experience a major tournament for the first time. Davis, who has recently joined the program, is being prepared for the next Olympic cycle, culminating in the 2024 Games in Paris and she believes fighting in Madrid will be vital for her development.
"Lauren is a big inspiration for me and has been so successful. She's in the position that I want to be in heading into the next Olympics. I wasn't expecting to be getting the call-up, as I haven't even fought for GB at a regular tournament, but it will only be good for me and put me in a good place. I'll get the chance to test myself against the best and see what level I'm at."
As well as the GB fighters, Demi Jade Resztan will also be making the trip to Madrid, to fight for England. She will be fighting at 48kg, where she has won the past four national titles. Resztan is hoping that a good performance in Madrid will see her handed the chance to join GB on a full time basis.
"48kg is not in the Olympics, so I'll need to move up in weight. Tokyo will be way too soon for me, so if I do well in Spain then I could get to Sheffield and they would help me move up to 51kg properly with potentially the next Olympics in mind. That is the aim anyway. But I have to perform well in Madrid for any of that to happen, so it's a very important tournament for me."
Article by: Matt Bevan
Follow Matt on Twitter at: @Matt_Bevan68