Boxing coaches and old gym rats are forever warning against the folly of letting a fighter 'off the leash' too soon and phrases such as 'He's not mature enough' or'He's still a baby..'are commonplace.
However, in the course of boxing history we have seen a handful of prodigies who scaled the fistic heights before they could legally purchase a bottle of Jack Daniels.
In my always humble opinion, here are the Top 5 greatest fighters, under the the age of 23, that the world has ever seen.
1. Wilfred Benitez
Surely the undisputed kingpin in the context of fistic precociousness, Benitez turned pro at the tender age of 14 before winning the first of 3 world titles at the expense of legendary WBC light welterweight champion Antonio Cervantes in San Juan in 1976.
Wilfred was 17 years and 3 months old and it seems inconceivable that his landmark could ever be surpassed today.
2. Salvador Sanchez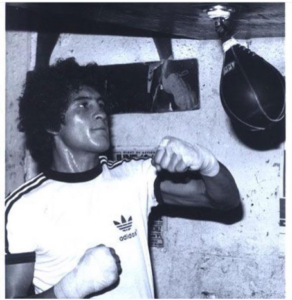 Given that he was taken from this mortal coil at the age of 23, it is staggering to reflect upon the achievements and ring maturity of the man known as Chava.
After annexing the WBC featherweight title from Danny 'Little Red' Lopez in February 1980, Salvador made 10 successful defences including stoppage wins over fellow all time greats, Wilfredo Gomez and Azumah Nelson.
At the time of his premature demise in a car crash in his native Mexico at the tail end of 1982 his record stood at 44-1-2 with 32 KOs.
We will never know how great he may have become but great he was, nonetheless.
3. Mike Tyson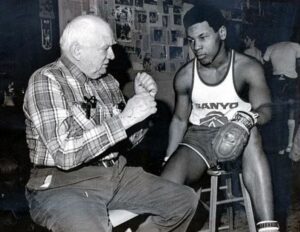 It has been well documented how the legendary Brooklyn born man boy become the youngest fighter in history to win a version of the world heavyweight title when he annihilated Trevor Berbick on November 22, 1986.
For whatever reason, 'Iron Mike' was unable to prolong his devastating form but he was undoubtedly a fine fighter in his brief vintage and will still be spoken about 100 years from now.
4. Tony Ayala Jnr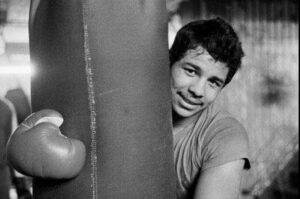 An unpalatable character with psychological disorders beyond the scope of this article, Ayala was the very epitome of a pugilistic prodigy, regardless.
Said to have contested his first bout at age 5, Ayala won over 140 amateur fights before turning pro aged 17 in 1980.It wasn't so much the quality of opposition that 'El Torito' beat whilst streaking to a 22-0 (19) record so much as the breathtaking maturity, variety and, sometimes unpalatable, savagery with which he dispatched a succession of stricken foes, bearing the hallmark of the very best Latin American fighters.
On the verge of a title shot against WBA light middleweight champion, Davey Moore, Ayala was arrested in January 1983 and later sentenced to 35 years for the burglary and violent rape of a young schoolteacher of whom he was a neighbour.
The iconic Angelo Dundee opined that Ayala could have become one of the greatest fighters in history had he held it together.
5. Nipper Pat Daly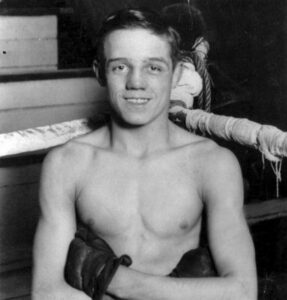 As ludicrously hard to believe as it might be, the claim that this one time 'Wonderboy' of British boxing made his professional debut at the age of 9 seems too well corroborated for me to refute it here.
Born in Abercave, Wales, Nipper's family relocated to Marleybone when he was 5 and it wasn't long before he exhibited an aptitude for the sweet science leading to his first paid ring appearance in 1923.
In June, 1927, when aged just 14, he served as a sparring partner for World Middleweight Champion, Mickey Walker, as the latter prepared to defend against Tommy Milligan.Nipper fought his first 15 rounder later that year and went on to box 28 times in 1928 and notched up 33 bouts in 1929.
During that time the young maverick defeated top fighters such as Petit Biquet and Alf 'Kid' Pattenden. By 1929, Nipper was ranked No.10 in the world by Ring Magazine but a mooted world title shot against Battling Battalino was prevented by his manager who refused to let his young charge fight in the U.S.
Sadly, the unique 'Boy Wonder' of British Boxing was a spent force at only 17 and, after 2 consecutive and damaging KO losses to Seaman Tommy Watson and Nobby Baker, Daly went 7-1-1 before announcing his retirement 3 weeks before his 18th Birthday.
It's almost certain that he paid the price for engaging in too many fights at top level while of too tender years. The fight game will certainly never see his like again.